I suppose I see as many or probably more baby photos as the next guy…why you  might be asking? Because I have four kids and two grandkids, and my wife has two kids and five grandchildren which would seem to qualify me as a semi-expert on baby photos.
That's not counting the times when someone shows me their kids on their phones…ad nauseam!!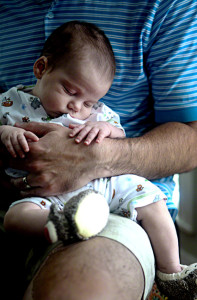 If you're at all interested in showing off your kids/grandkids and not having the person you're showing them to break out in hives, then here's a great tip for you and it relates to one of the six concepts of Gestalt I teach online with the BPSOP and in my "Stretching Your frame of Mind"  workshops I conduct around our planet…the concept is called Closure.
So, the next time you're in a position to photograph one of your kids or grandkids, think about this concept and allow the viewer the chance to fill in the rest of the image…as in the parent. I'll bet you a dollar to a doughnut that they will think it's a really good photo and will even think you're a creative photographer…besides being relieved from seeing just one more baby photo.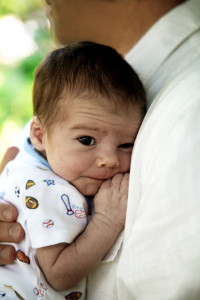 Visit my website at: www.joebaraban.com, and check out my 2016 workshop schedule at the top of this blog. Come shoot with me sometime. The end of July marks my twenty-eight year at the Maine Media workshops. It's a wonderful way to immerse yourself for a week and think about nothing but photography. It's the same week as the Lobster Festival down the road in Rockland, and offers a completely different set of photo ops than the beautiful Maine coastline, amazing lighthouses, and quaint fishing villages. The full description is at the top of this blog.
The Los Angeles Center for photography has invited me to come out and conduct a three day intensive workshop over the July 15th weekend. I'll be making a presentation of my work on Thursday July 14th and the public is invited. The full description can be see at the top of this blog, with a link to the site. I hope to spend the weekend with all of you.
I have added a new workshop to my 2016 schedule. On September 21st, ten photographers will get together with me at my evening "meet and greet" to begin a fantastic five-day workshop in New York, New York. Check out my description at the top of this blog. Come shoot with me.
Don't forget to end me a photo and question to: AskJoeB@gmail.com and I'll create a video critique for you.
JoeB