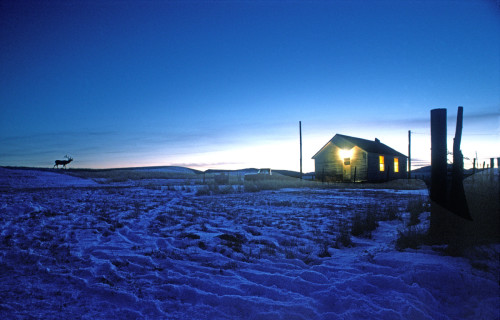 A couple of years ago I was sitting in the doctor's office waiting 'patiently' for my turn. Laying on a table next to me was a Digital Photography magazine just waiting for me to pick it up. It was calling to me since on the cover, in big, bold, red print, was the title of an article called 100 Plug-Ins for taking better pictures.
Wow, I thought. So many ways to help you take better photos. I started reading the article with 'bulging eyes'. I couldn't believe that there were that many ways to manipulate a photograph. There were plug-ins to add lightning, natural light (nothing like natural light), rain, snow, mist , fog, reflective and refractive depth effects, etc, etc, etc.
Stupid me! I thought only the big guy upstairs could create lightning.
One company even said that their effects would "light your creativity on fire". Another promised to "add style and class to your photography". Not a bad thing!!!
YIKES!!!! What happened to plain old 'classic' photography?
In both my online school with the PPSOP, and my "Stretching Your Frame of Mind" workshop I conduct around the globe, there's always students that picked up photography five or six years ago and never experienced what it was like before the days of digital cameras and Adobe Photoshop. Well, in my classes, there's no post processing allowed. It's quite a challenge, and to many a welcomed one to have to submit pictures straight out of the camera. They are not allowed to make any changes or crop their images. I want them to become better photographers, not better 'photo technicians'.
By the way, as long as you crop your photos you'll never become aware of the edges of your frame. This will definitely make it harder to take your imagery "Up a Notch".
But I digress.
As I was saying, the magazine article sparked an idea. In a week, I was leaving to teach my class at the Maine Media Workshop for my fourteenth year. The instructors teaching the 'Master Classes' give an evening  presentation to the entire workshop, consisting of several different classes. Not only in still photography, but film production, editing, directing and writing as well. I had always  shown an hours worth of pretty pictures and talked a little about them.  That year I decided to create a PowerPoint presentation and entitled it "Life before Photoshop".
Over the years, I often had one of my assistants shoot production pictures while on photo shoots.. As a result, we had the set-ups (how we did it) and the finished photo, so I was able to show a wide range of assignments.
This Blog will introduce the first of many I'll be sharing with all of you, and remember that all these pictures were shot 'in the camera' with absolutely no post-processing. In those days you actually had to think on your own, without a plug-in to "light your creativity on fire".
This photo was shot for a company named CompuServe and the premise was that no matter where you lived, as long as you had electricity you could connect to the Internet. After sending out several location scouts, we decided on Montana (in February no less). The house was deserted, so we brought in lights and a generator.
Shown above is the finished shot, and below is how we did it.
JoeB