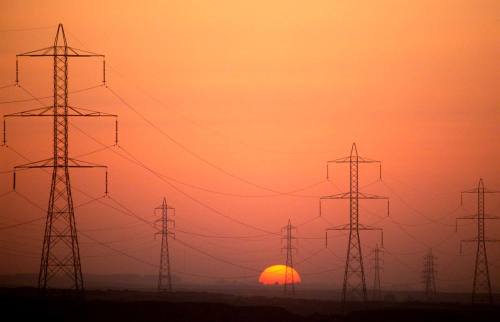 A conversation that often comes up is when one of my students taking my PPSOP class tells me that according to their Histogram, the exposure was the correct one. During one of my "Stretching Your Frame of Mind" workshops I've walked up to one of my fellow photographers, when there was a few seconds of great light still left, and saw him/her standing there looking at that worthless chart on the back of their camera…the Histogram!!!
EGADS!!! YIKES!!! WHAT???
So let me get this straight. You're telling me that you need ( or should be doing) to look at something the Digital Gods (those would be the geeks) created with the sole purpose of letting you miss what could have been the best photo you've ever taken? REALLY???
When I do encounter that problem during one of my workshops, I always tell people to get that off their camera…why? Because you don't need it to create good photos. It's going to do more harm that good, and that's the reality of it all. The absolute last thing I want to be doing is to have a camera ( a machine) telling me if a photo is ready to be taken. I want and can decide that all by lonesome…thank you very much!
Ok, so it's not all their fault. The majority of my students didn't begin their passion for photography until after the advent of the digital world. They only know what they're led to believe, and they're led to believe that in order to take good photos you have to pay attention to Histograms, and those ridiculous blinking areas on the back of your camera telling you that you've clipped the highlights.
All I can say is don't stand there and miss the shot, be a student of light and know take matters into you own hands…How? By bracketing. By bracketing you'll be able to get the exposure in the camera without needing to look at a Histogram. By putting your brackets next to each other on your monitor you'll start to realize when you'll need to underexpose more and overexpose more. Try setting your camera to bracket automatically. then you can study the different exposures and have a clearer idea about shutter speed/aperture combinations.
The above photo was taken without the help of a Histogram. If I had been looking at the back of my camera waiting for it to tell me that it was ok to shoot, I would have missed the shot.
🙁
Visit my website at: www.joebaraban.com, and check out my 2016 workshop schedule at the top of this blog. come shoot with me sometime.
I have added a new workshop to my 2016 schedule. On September 21st, ten photographers will get together with me at my evening "meet and greet" to begin a fantastic five-day workshop in New York, New York. Check out my description at the top of this blog. Come shoot with me.
Keep those photos and questions coming to: AskJoeB@gmail.com, and I'll send you a video critique.
JoeB