In both my online class with the PPSOP, and my "Stretching Your Frame of Mind" workshop I travel around the globe teaching, I give specific assignments that deal with how to incorporate the elements of visual design into our imagery, as well as assignments that help the students "see past first impressions", a term I constantly use in my workshops.
Here's an example of a photograph taken by Becky, one of my online students. In one of the assignments, I give each person in the class a letter to go out and photograph. The intent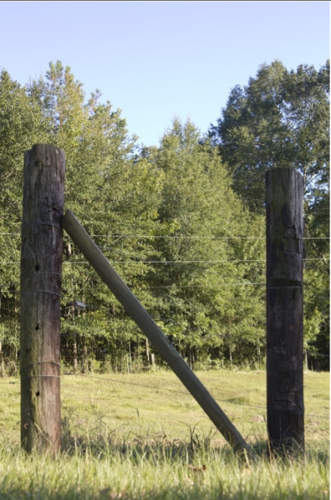 of the assignment is to show them how to focus their 'eye', and see past their initial thinking that comes first without any additional  conscious thought.
To most, it would be a very long boring fence, at least that would be their 'first impression'. Then after they see a fence, what else is there? Maybe, just maybe they would see a letter. In this situation the 'N' was a great find, in what was probably hundreds of feet of fence. More important was Becky's ability to see it as the letter I specifically gave her.
Not only a great 'N', but a well compose photograph as well. Well done Becky!!!
Being able to 'see past first impressions' is one of the basic steps in taking our photography "up a notch", and it's always covered  in my workshops.
JoeB