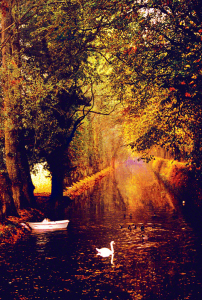 Back in the eighties, I worked on a project for a client living in Paris. She was writing a cookbook that was going to be called Recipes from France, so she hired me to shoot the photos that were going to be next to each recipe.
We began in Normandy and slowly worked our way down through France. As it turned out, we were in Provence the third week in October, and it just happened to be during the peak of the Fall foliage.
In all the years I've been shooting, including in the North Eastern part of the United States during that same month, I don't remember ever seeing anything quite as beautiful as the South of France when the leaves are turning…or any time of the year for that matter.
Since hosting workshops, both my personal ones and the ones for organizations all around the planet, I've always had Provence in the back of my mind. Two years ago (2013) while I was in Tuscany for my workshop, I mentioned it to my producer Katka, who had also produced my workshop in Prague. I told her that I would love to go back to Provence and lead a workshop during the Fall. Right then and there she said she would work on it with me in two years.
Well, that two years will be up in 2015, and she's on board. What makes this especially fortuitous is that being a tour guide for twelve years, she has led over thirty bike workshops in the South of France and knows Provence like it was her own backyard.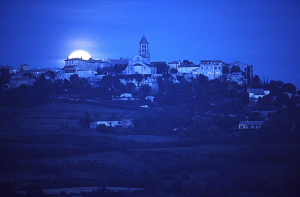 The workshop will be six days beginning in Arles, with my customary "meet and greet" in late afternoon on October 21st. I encourage everyone to shoot on their own around Arles that morning and early afternoon, and depending on how long the meet and greet lasts,  everyone should be able to go out and grab the last light of the day after a glass or two of French wine for inspiration so bring your camera.
We will base in Arles the 22nd, 23rd, and 24th, shooting around this historic city where Vincent Van Gogh lived and painted some of his most famous works of art… Click here: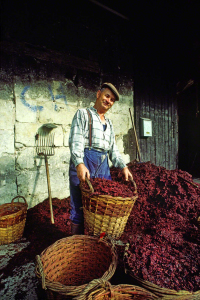 Here are the places we'll be shooting while based in Arles:
Avignon: The ancient town on the left bank of the Rhone River that has been continuously inhabited since the Stone age. It has grown to be an important center of communication and trade (palace of the Popes, famous half-bridge, and historical center…Click here:
Les Baux: With its mighty castle, vineyards, and olive trees. Les Baux was settled early on in human history, and sits atop a rocky outcrop, offering a spectacular view…click here:
Pont du Gard: The ancient Roman aqueduct that crosses the Gardon River. Viewed by many as a masterpiece of architecture and a work of art…Click here::
Aigues Mortes: Is a medieval town (about 45 km south-west from Arles) with fortification walls. One of the town's chief industries is its production of Sea Salt, so be sure to take some home to your friends that love to cook. Click here:
Saint Remy de Provence: A very pretty and picturesque town in the heart of Provence. It is known for its Roman relics, boutiques, art galleries and the place where Vincent Van Gogh painted Starry Night (among others)…Click here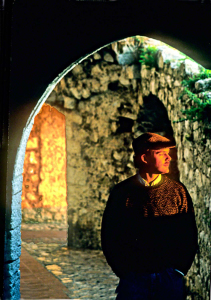 Time is on our side as sunrises occur around 8:00AM and the sun sets before 7:00PM giving you plenty of time to have a nice dinner then download your images. Because of the short days, from noon (while we're having a sandwich) until around 2:00PM we'll have classroom time to look at everyone's photos that have been taken to date.
Until I get there a couple of days in advance and scout all the locations with Katka, I won't know what day and at what time we'll shoot each location.
That said, as all of you know I'll put you in the right location at the right time. As always you can take time off whenever you want to do your own thing, whether that be sitting at an outdoor cafe watching people, shopping, or soaking in the local history; always with a camera at the ready over your shoulder.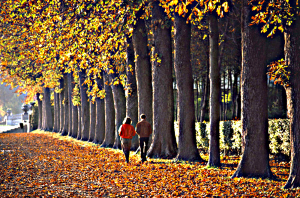 While shooting in the countryside we would also benefit from the great wine producers all around Chateauneuf de Pape and will provide time for a wine tasting in one of the many estates wine cellars.
The morning of the 25th we'll get an early start and stop to shoot in the morning at Aix en Provence, where Cezanne was born and lived most of his life. After lunch we'll be on our way to Nice…Click here:
After checking in, everyone will be able to go off on their own and discover this famous city sitting on the French Riviera that looks out to the fabulous blue water of the Mediterranean Sea: Click here:
 The morning of the 26th will be shooting around the port, followed by some classroom time talking about the extraordinary  photos everyone has been taking. The afternoon will be spent shooting in Antibes, an incredibly beautiful seaside resort that's between Nice and Cannes on the Mediterranean Sea…Click here:
The last day of shooting will be the 27th. We'll get up early and travel to Eze where we spend the morning in this magical city. I shot there one sunrise when I was shooting for the book and I can tell you it's unbelievable. After the morning shoot, we"ll have lunch at a restaurant that overlooks Nice, Monte Carlo, and the French Riviera…Click here:
After lunch, and for those that are still awake and are interested, we'll go to St. Paul de Vence, or you can just stick around Nice to rest or keep shooting…Click here:
We'll travel back to Nice where everyone can relax and get ready for my famous or infamous "farewell dinner" at a top rated well known restaurant that Katka and I will be researching and selecting. This will be an uniquely special dinner as I'll be celebrating my 70th birthday (which is actually the day before).
On the 28th, we'll meet one last time to look at your images The workshop will officially end at 1:00PM.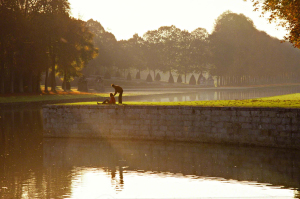 The fee for this extraordinary six day experience will be $1,395. This will include all transportation to the various locations that aren't within walking distance from the hotel in Arles, transportation to Nice and the locations there and outside the city, including Eze. The wine tasting, and of course included in the fee will be the farewell dinner the last night. For those of you bringing someone not participating in the actual workshop, the fee for a small part of the transportation, wine tasting, and dinner the last night will be $350.
All other meals and expenses will be the responsibility of the participants.
It's too early to book hotels right now, but when the time comes I assure you it will be one we will all love staying in. The good news is that our rate will be lower than usual based on the fact that it will be off-season; which translates to a considerable savings.
 For those interested, there's a high speed train that goes from Paris to Arles, Since I'm a sucker for a train ride and a club car, I'll be getting over my jet lag in Paris for a night or two before boarding it to the workshop.
This workshop will be a limited class so for those that have an interest, I suggest you to please ask me any questions you might have then sign up sooner rather than later.
BTW, the photos I've shown here are just a few I took in Provence for the book during the third week of October.
I hope you can join me in what will be a great journey through the South of France that will send you home with great stories, having made new friends, or re-kindled old ones, and not to mention memorable pictures. Last but not least, how often will you be able to say that you were invited to a birthday party on the French Riviera, and attended?
Jusqu ' a ce que nous rencontrons en Provence,
Joe